2 Jul 2012

[International Secretariat]
Region: KINGDOM OF SAUDI ARABIA
Topic: Year of Rebellion Human rights in the Middle East and North Africa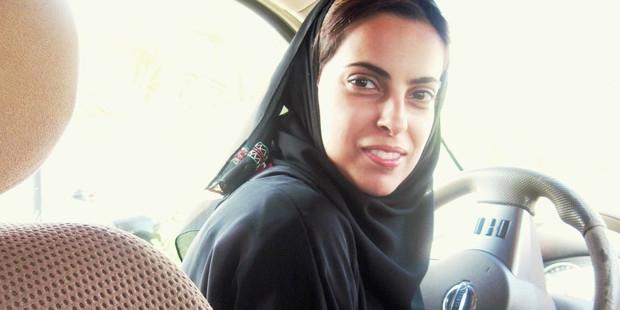 Scores of brave Saudi Arabian women have been defying a long-standing ban on them driving. (C) Private
A year after scores of women began risking arrest and punishment by taking to Saudi Arabian roads in defiance of a long-standing ban on them driving, people around the world continue to spur them on in their struggle.
Ahead of a fresh wave of driving protests expected for this 17 June, Amnesty International has written to King Abdullah, urging him to overturn the ban.

Meanwhile, over the past year more than 20,000 of the organization's supporters worldwide have taken action in solidarity with Saudi Arabian women calling for the overturn of the ban. Since 17 June 2011, women holding international driver's licences have been called on to drive on the Kingdom's roads -- those who have dared to do so have faced arrest and threats of harsh punishment.

"It's deeply ironic that Saudi Arabia, a country that supplies fuel to millions of drivers in countries around the world, bans half its own population from driving," said Philip Luther, Director of the Middle East and North Africa Programme at Amnesty International.

"King Abdullah must once and for all grant women the same driving privileges as men, and ensure the authorities never again arrest and punish women simply for being behind the wheel of a car."

Removing the barriers to women driving in Saudi Arabia would be an important step towards eroding deep discrimination and harsh restrictions the Kingdom places on many aspects of women's daily lives. Women in Saudi Arabia must obtain the permission of a male guardian before they can marry, travel, take paid work or enrol in higher education. Domestic violence against women is believed to be rife.
Organized in part through an online "Women2Drive" campaign, women activists who have taken part in driving protests in various parts of Saudi Arabia since last June were only asked to do so if they held international driver's licences granted in other countries. Several of the women were arrested and forced to sign pledges not to drive again. A few were put on trial -- one of them was sentenced to 10 lashes in September, a punishment eventually overturned in April.
It was not the first time women had defied Saudi Arabia's discriminatory driving ban. In 1990, a group of around 40 women drove in a convoy around the streets of the capital Riyadh to challenge a customary ban that had been in place until then. But rather than loosening the ban, their protest prompted the country's highest religious authority to issue a fatwa against women drivers and, from then on, the Ministry of Interior formally banned women drivers from the roads.
Amnesty International believes that granting women equal driving privileges with men would be in line with recent reforms initiated by Saudi Arabia's leaders. In September 2011, King Abdullah announced that women would have the right to vote in local elections in 2015 and could be appointed to his advisory Shura Council.
Since then, the Shura Council said it would consider the issue of women driving if it was raised -- prompting the submission of reports both for and against a removal of the ban.
"For too long, Saudi Arabia has treated women as second-class citizens in so many important aspects of life, and the government should meet this peaceful attempt to level the playing field with a serious national debate that champions inclusion and respect for women's human rights," said Philip Luther.
"Around the world, campaigners are sitting in the passenger seat, cheering Saudi Arabia's women drivers towards victory.

View an Amnesty International photo gallery of photos sent in solidarity with Saudi Arabian women: http://www.cooliris.com/yoursite/express/builder/gallery.php?z=mMoEMcM9iVbe
15 June 2012
AMNESTY INTERNATIONAL PRESS RELEASE
Related Actions
Related Newses