1 Nov 2012

[International Secretariat]
Region: ISRAMIC REPUBLIC OF IRAN
Topic: Abolition of the Death Penalty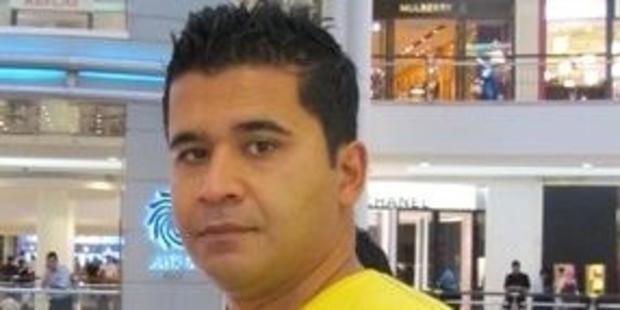 Iranian shop worker Saeed Sedeghi was executed for drug-related offences(C)private
A shop worker convicted of a drugs-related charge was among 10 men put to death in Iran on Monday morning, despite calls on the country's authorities by Amnesty International, UN human rights experts and others to halt their executions.
Saeed Sedeghi was permitted a "final meeting" with his mother at Evin Prison on Sunday, when judicial officials announced that his death sentence would be carried out early on Monday.
"Saeed Sedeghi and the nine other men executed today are the latest in Iran's state killing spree, which has seen more than 360 individuals executed this year - the majority of them convicted drugs offenders. Such executions inflict needless suffering on Iranian families and are misguided, ineffectual and an affront to human rights," said Ann Harrison, Deputy Middle East and North Africa Programme Director at Amnesty International.
Sedeghi's family has informed Amnesty International that his body was swiftly returned to them after the execution.
On 13 October, it appeared that Sedeghi had been granted a stay of execution, but his family were told nothing of his whereabouts until 21 October, when his mother was informed of the impending execution and called to Evin Prison for a final visit.
According to his family, Sedeghi had lost a lot of weight and had been prohibited from calling other close relatives to say goodbye before his execution.
Sedeghi's family told Amnesty International that he had said that after the postponement of his execution he had been tortured in prison, including by being subjected to mock execution. He also said that while in Evin Prison he had been ordered to confess his guilt in front of a camera but had refused to do so.
"The reports that Saeed Sedeghi was subjected to mock execution before his death are deeply disturbing and must be investigated promptly and impartially, with anyone found responsible for abuses brought to justice," said Harrison.
Following Sedeghi's execution, the authorities warned his family members not to speak to the media and barred them from holding a public funeral ceremony after his burial.
On 11 October, Sedeghi's brother, Majid Sedeghi, was arrested after giving interviews to BBC Persian and Voice of America about his brother's plight. He was held in Evin Prison before being released on bail four days later.
While Iran's security forces have a right to prosecute individuals for offences connected to the production and supply of illegal drugs, drugs offences do not meet the threshold of "most serious crimes" to which the death penalty must be restricted under international law.
Iran - which is second only to China in the number of executions carried out annually - is believed to have put to death at least 368 people so far this year, including 136 executions that have not been formally announced.
There is no clear evidence that the death penalty has had any identifiable effect in deterring drug-related offences. International human rights standards state that the death penalty should never be a mandatory sentence.
"We continue to urge the Iranian authorities to commute the death sentences of everyone on death row, and to remove it from law as a possible punishment for drugs offences," said Harrison.
22 October 2012
Related Actions
Related Newses