20 Dec 2012

[International Secretariat]
Region: REPUBLIC OF TURKEY
Topic: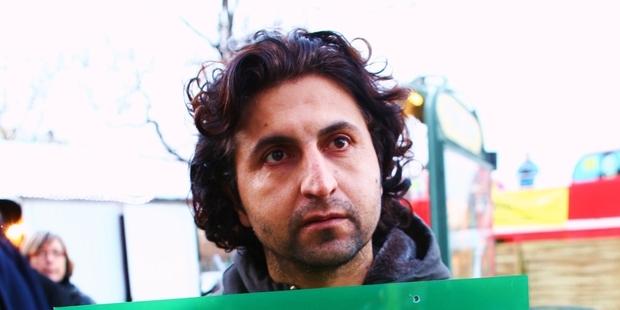 Human rights defender Halil Savda was among those acquitted(C)AI

A Turkish court has acquitted four men on trial for their participation in a protest in support of a conscientious objector, prompting Amnesty International to call the ruling a victory for freedom of expression.
On Thursday the court in the north-western city of Eski?ehir cleared human rights defender Halil Savda and three others of the charge of "alienating the public from military service", a criminal offence under Turkey's Penal Code.
The case against them began in 2011 after they protested outside the hearing of fellow conscientious objector Enver Aydemir a year earlier in what became known as the "everyone is born a baby" case ? a twist on the Turkish military slogan "every Turk is born a soldier".
"This acquittal should prove that every Turk is born with rights, including the right to freedom of expression," said John Dalhuisen, Director of Amnesty International's Europe and Central Asia Programme.
In acquitting the defendants, the court ruled that their protest and slogans were protected under the Universal Declaration of Human Rights, the European Convention on Human Rights and the Turkish Constitution, because they did not contain or incite violence, and that a democratic society must allow freedom of expression even if it shocks and disturbs.
Savda was also acquitted on Thursday in a separate, similar case where he was the sole defendant.
In February 2012, the human rights defender began serving a 100-day sentence after the Supreme Court of Appeals confirmed a previous separate conviction under the same article. He was granted a conditional early release in April due to amendments in the law on carrying out sentences.
Savda has another similar conviction that is currently pending at the Supreme Court of Appeals.
Over the last few years, Amnesty International has been campaigning for the Turkish authorities to end their prosecution of Savda and others facing convictions under Article 318 of the Penal Code ? which criminalizes "alienating the public from military service".
"Criminalizing the free speech of conscientious objectors and their supporters runs against Turkey's international obligations to uphold freedom of expression, and we continue to urge the Turkish authorities to abolish Article 318 once and for all," said Dalhuisen.
19 December 2012
AMNESTY INTERNATIONAL PRESS RELEASE
Related Actions
Related Newses