27 Dec 2012

[International Secretariat]
Region: REPUBLIC OF THE PHILIPPINES
Topic: Women's Rights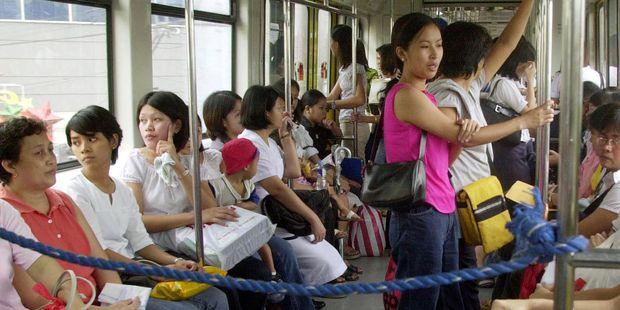 Abortion is still illegal in the Philippines
A Philippine law passed today establishes long-awaited protection for women's rights to reproductive health, Amnesty International said today.
A Philippine law passed today establishes long-awaited protection for women's rights to reproductive health, Amnesty International said today.

The Responsible Parenthood, Reproductive Health and Population and Development Act, known as the RH Bill, strikes down some longstanding barriers for women's access to sexual and reproductive health care, including access to natural and modern contraception and reproductive health information for adults.

"This law is an important step toward protecting women's rights to reproductive health," said Polly Truscott, Deputy Asia-Pacific Director. "However, the law falls short in protecting the reproductive health rights of girls."

The new Reproductive Health Act mandates non-sectarian schools to give age-appropriate sexuality education to students of reproductive age, with parental consent. After amendments introduced in the Senate, the Act also requires under 18 seeking access to contraception to obtain written parental consent.

The Act further mandates the Department of Health to procure and distribute reproductive health care services and supplies through the help of local government units and also emphasises the importance of maternal and child health, prioritising it in health system updates and emergency care.

In a move aimed at strengthening monitoring and accountability procedures the Act also provides for a system of maternal death reviews. In June 2012 the Philippine National Statistics Office stated that maternal deaths in the Philippines had increased from 162 to 221 deaths per 100,000 live births in the period from 2006 to 2010.

Provisions regarding post-abortion care and counselling were removed before the Act was passed. In a country where abortion is criminalized for all circumstances including for protecting the woman's life or health or where the pregnancy is the result of rape, the deletion of such proposals is likely to have an adverse effect on women's health.

"By no means is this a perfect law, but after over a decade of lobbying by women's organisations and medical professionals to enshrine the protection of women's human right to sexual, reproductive and maternal healthcare, this is welcome development. The easier it is for women the Philippines to exercise their reproductive rights, the lower maternal and infant mortality will be," said Polly Truscott.

In a positive development, the Act makes it illegal for reproductive healthcare providers to withhold reasonable treatment or information from any adult based on the lack of third-party consent, such as permission from a husband. It further seeks to address conscientious objection by healthcare providers by requiring them to refer patients immediately to another provider.

Amnesty International is urging the Philippines to go further in promoting and protecting the internationally recognised human rights of women and girls to reproductive health by providing appropriate reproductive health information and services to all women and girls, including adolescents, without preconditions. Further, Amnesty International recommends that the Philippine Congress urgently review and revise provisions on abortion in the Revised Penal Code to bring them in line with international human rights law.&

"The Philippines still have a long way to fully respect, protect and fulfil women's right to reproductive health. Today the country has taken a significant leap forward, but the real test will be to how effectively this law is implemented," said Truscott.
Amnesty International News Story
17 December 2012
Related Actions
Related Newses