18 Apr 2013

[International Secretariat]
Region: EASTERN REPUBLIC OF URUGUAY
Topic: Sexual Orientation and Sexual Identity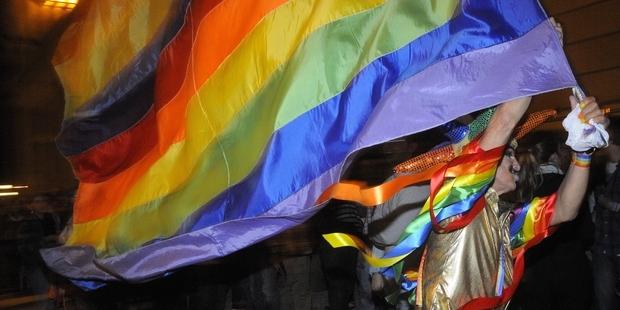 Activists revel outside Uruguay's Parliament as it becomes the second Latin American country to allow same-sex marriage. © Leo Carreño/Demotix
The Uruguayan Parliament's adoption of the Equal Marriage Act on 10 April will bolster human rights protections and bring an inclusive society for all a step closer, Amnesty International said.
Uruguay is the second country in Latin America to allow equal marriage for same sex couples---after Argentina legalized it in 2010.

"The approval of equal marriage and adoption for same sex-couples is supported by Amnesty International's position that the right to marry and found a family, as set out in international human rights law, should be applied without discrimination, including for same-sex couples", said Javier Zuniga, Special Advisor at Amnesty International.

"The passing of the law has been possible mainly thanks to the persistence and campaigning of Lesbian, Gay, Bisexual, Transgender and Intersex (LGBTI) and other civil society organizations in an out of Uruguay."

"This is an important step towards full equality for LGBTI people in South America, where discrimination and violence based on sexual orientation and gender identity remains high."

The law also allows same-sex couples to adopt children, as well as to choose the order of their children's surnames---allowing children to take the surname of both their parents.

The measure must now be signed into law by Uruguayan President Jose Mujica to come into force. Currently, Uruguayan regulations allow for civil unions of same-sex couples.
12 April 2013
AMNESTY INTERNATIONAL NEWS STORY