25 Jun 2013

[International Secretariat]
Region: PEOPLE'S REPUBLIC OF CHINA
Topic: Individual at risk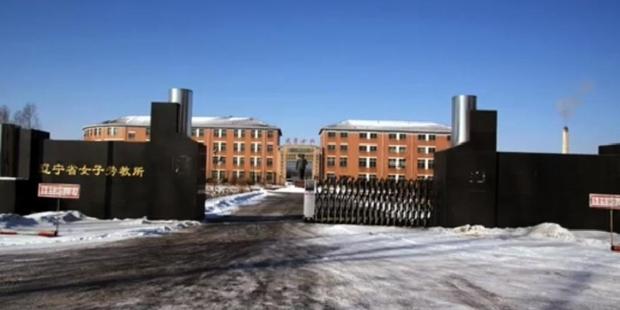 Du Bin had recently released a film exposing torture at Masanjia re-education through labour camp. (C) Du Bin
There are growing fears about the fate of a prominent Chinese photographer and journalist who has not been heard from since security police reportedly detained him at his home in Beijing late last month.
Du Bin is a photographer and documentary maker who has done extensive work--including a recent film--to uncover torture and other ill-treatment at China's re-education through labour camps.
He has also worked as a freelance photographer for The New York Times and in late May he published a book, Tiananmen Massacre, on the violent military crackdown on peaceful pro-democracy demonstrators in Beijing in June 1989.
"The timing of Du Bin's detention leaves little doubt that he is being targeted by the Chinese authorities for his courageous work to expose human rights abuses in the country," said Catherine Baber, Amnesty International's Asia Programme Director.
"More than two weeks have now passed and neither his family nor his lawyer has been able to meet with him or learn anything about his well-being, raising very serious questions indeed about the authorities' intentions."
Amnesty International has learned that on the evening of 31 May, 10 plainclothes national security officers arrived at Du Bin's Beijing home and detained him, also removing his computer and books.
He has not been heard from since, and the authorities have not presented a formal arrest notice. They are normally required to inform family members promptly of an individual's arrest.
According to The New York Times, friends who visited Du Bin's home following his detention found two copies of an unsigned police warrant dated 1 June. It had apparently been issued for "disturbing order at a public place"--a minor offence for which the Chinese authorities typically hold an individual in administrative detention for a maximum of 15 days.
"Du Bin has been denied access to his family and lawyer--which puts him at particular risk of additional human rights violations, including torture and other ill-treatment," said Catherine Baber.
Masanjia camp
Some of Du Bin's friends have told Amnesty International and media outlets that they believe the Chinese authorities had been angered by his recent documentary, Above the Ghosts' Heads: The Women of Masanjia Labour Camp, which exposed torture and other abuses there.
Masanjia, in China's north-eastern Liaoning province, is a sprawling re-education through labour camp thought to hold thousands of men and women, including many Falun Gong devotees and others detained for their criticism of the Chinese authorities. Those held there have been detained without charge or trial, sometimes for up to four years.
Du Bin's hour-long documentarywhich has been screened at least once in Hong Kong and was posted online in early May--aired testimony from women held at Masanjia about ongoing torture inside the camp.
It came on the heels of another shocking expose in April---in China's Lens Magazine---where a woman formerly held at Masanjia managed to sneak out the diary of her fellow inmate Liu Hua, which described in great detail the near-daily torture of many held in custody there. Once Chinese censors got wind of the article, it was promptly taken down, but not before it drew international media attention about the abuses taking place at Masanjia.
The article included a litany of the torture methods used on detainees by camp authorities--including hitting them on the face with electric prods, hanging them by the arms, shackling them to seats or beds in painful stress positions for hours.
"More and more reports are emerging about how tens of thousands of detainees at re-education through labour camps like Masanjia are at constant risk of torture and other ill-treatment," said Catherine Baber.
"As we're already beginning to see, state censors cannot hold back the truth forever, and the Chinese authorities must instead turn their efforts to abolishing this unlawful and inhuman re-education through labour system."
14 June 2013
Amnesty International News Release
Related Actions
Related Newses