23 Jul 2013

[International Secretariat]
Region: RUSSIAN FEDERATION
Topic: Individual at risk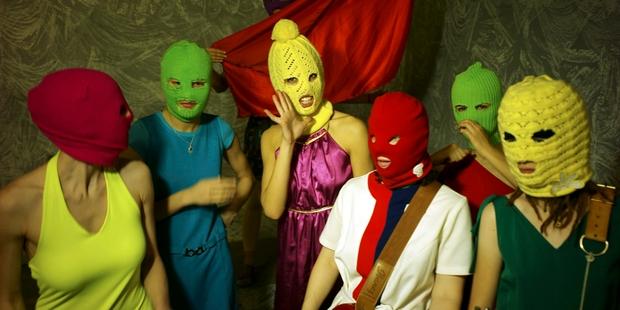 More than 100 musicians from around the world have signed an open letter urging the Russian authorities to release the jailed members of Pussy Riot.
More than 100 internationally renowned musicians have joined a worldwide call for the release of the two jailed members of the Russian feminist punk group Pussy Riot ahead of their parole appeal hearings this week.
One of the signatories to an open letter, Yoko Ono, says: "I thank Pussy Riot for standing firmly in their belief for Freedom of Expression, and making all women of the world proud to be women."

Amnesty International coordinated the open letter by the artists as part of its on-going campaign to free Pussy Riot members 25-year-old Maria Alekhina and 23-year-old Nadezhda Tolokonnikova, who were jailed last year after taking part in a protest at Moscow's main Orthodox cathedral.

"The Pussy Riot case has shocked musicians all over the world and we've had an incredible response to the call to sign this letter," said Lucy Macnamara, Communications Manager for Art for Amnesty.

"Several musicians have told me that if you can't sing a protest song without fear of arrest then something is badly wrong. Let's hope the Russian authorities finally see sense and release Maria and Nadezhda."

In the letter, the musicians pledge their support and state that the impact of Pussy Riot's "shockingly unjust trial and imprisonment has spread far and wide, especially among your fellow artists, musicians and citizens around the world."

The letter continues, "While understanding the sensitivities of protesting in a place of worship, we ask that the Russian authorities review these harsh sentences, so that you may return to your children, your families and your lives."

The parole hearings on 24 and 26 July come almost a year after the start of the heavily publicized trial of Alekhina, Tolokonnikova and a third group member, Ekaterina Samutsevich. The three were charged with "hooliganism on grounds of religious hatred" after Pussy Riot performed a protest song in Moscow's main Orthodox cathedral in February 2012. They were convicted and sentenced to two years imprisonment.

Amnesty International described the outcome as a "bitter blow for freedom of expression" in Russia, and named all three Pussy Riot members prisoners of conscience.

Samutsevich was later released on probation, but appeals by Alekhina and Tolokonnikova have been turned down.

The full list of artists includes:
Bryan Adams, Adele, Alt-J, Laurie Anderson, Animal Collective, Anti-Flag, Arcade Fire, Arch Enemy, Archive, Joan Armatrading, Joan Baez, Beardyman, Jeff Beck, Yasiin Bey, björk, Rubén Blades, Billy Bragg, Jackson Browne, Peter Buck, Tracy Chapman, Chase & Status, The Chemical Brothers, Neneh Cherry, The Clash, Coldplay, Lily Rose Cooper, Dido, Django Django, Melissa Etheridge, Siobhan Fahey, Paloma Faith, First Aid Kit, Franz Ferdinand, Foster the People, fun., Peter Gabriel, Bob Geldof, Kim Gordon, Debbie Harry, PJ Harvey, Don Henley, The Hidden Cameras, Niall Horan, Billy Joel, Sir Elton John, Ke$ha, Angelique Kidjo, The Knife, Mark Knopfler, Tom Lehrer, Sean Lennon, Annie Lennox, Lykke Li, Sir Paul McCartney, Romy Madley-Croft, Madonna, Zayn Malik, Stephen Malkmus, Marina & the Diamonds, Johnny Marr, Massive Attack, Mike Mills, Moby, Thurston Moore, Tom Morello, Alanis Morissette, James Morrison, Graham Nash, Kate Nash, Youssou N'Dour, Karen O, Yoko Ono, Clock Opera, Ozzy Osbourne, Liam Payne, Peaches, Joe Perry, Phoenix, Rain Phoenix, Portishead, Portugal. The Man, Cat Power, Radiohead, Bonnie Raitt, Rise Against, Patti Scialfa, Scissor Sisters, Paul Simon, Sleigh Bells, Patti Smith, Esperanza Spalding, Bruce Springsteen, Dave Stewart, Sting, Michael Stipe, Harry Styles, Neil Tennant, Louis Tomlinson, Pete Townshend, K T Tunstall, U2, Eddie Vedder.
AMNESTY INTERNATIONAL PRESS RELEASE
22 July 2013
Related Actions
Related Newses