25 Sep 2013

[International Secretariat]
Region: UNITED STATES OF AMERICA
Topic: Arms Trade Treaty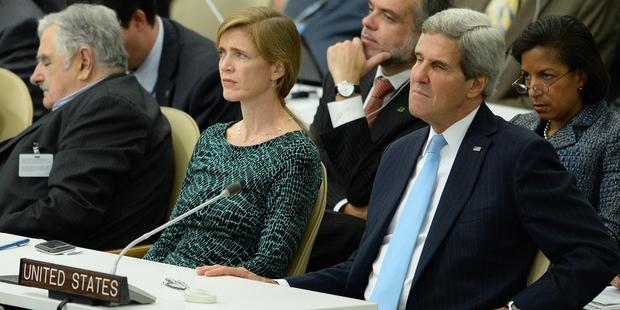 US Secretary of State John Kerry is due to sign the Arms Trade Treaty at the UN General Assembly. © STAN HONDA/AFP/Getty Images
Following reports that Secretary of State John Kerry will sign the Arms Trade Treaty on behalf of the USA on Wednesday morning, Salil Shetty, Amnesty International's Secretary General commented:
"This is a milestone towards ending the flow of conventional arms that fuel atrocities and abuse. The US is the world's largest arms dealer, but has so far had a mixed record of suspending arms supplies on human rights grounds.

"We now need to see this commitment by the US - and the 86 other countries that have signed the Arms Trade Treaty - matched by action. They must implement the Treaty and bring to an end the supply of weapons to countries where they would be used to commit or facilitate genocide, crimes against humanity, war crimes or other serious human rights violations.

"The tragic situation in Syria underlines the horrific human cost of the reckless global arms trade. The Arms Trade Treaty is the opportunity to prevent such human suffering in the future. Governments must seize this once in a lifetime opportunity. The world is now waiting for China and Russia to match the US commitment."

AMNESTY INTERNATIONAL NEWS FLASH
24 September 2013
Related Actions
Related Newses