11 Dec 2013

[International Secretariat]
Region:
Topic: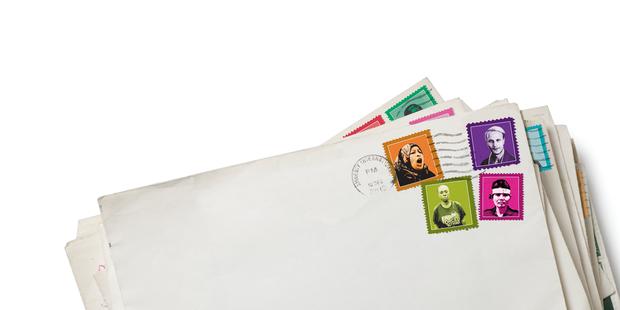 Write for Rights is one of Amnesty International's major global campaigns (C) Amnesty International
Write for Rights, one of Amnesty International's major global campaigns, will mobilize hundreds of thousands of people around the world in the aim of changing the lives of individuals at risk through the simple act of sending a letter.
From 6 to 17 December, people from more than 80 countries all over the world will campaign on behalf of 12 individuals and communities suffering human rights abuses. They will name, shame and make specific calls to the offending governments in support of those suffering state oppression.
Amnesty International expects more than two million letters, faxes, emails, tweets and text messages to be sent during the course of the campaign.
From Algeria to Slovenia, from Hong Kong to Morocco a series of events including concerts, a graffiti art show and 24-hour letter writing events will be held to promote the cause.
The 12 cases come from every continent and cover a wide range of different human rights issues. They include:
Amnesty International is calling for prisoners of conscience in five different countries to be released:
• Ethiopian journalist Eskinder Nega has been in jail since 2008. He is serving an 18-year prison sentence for "terrorism" after he criticised the government in a public speech in Sweden.
• Myanmar community leader Dr Tun Aung, was sentenced to 17 years in prison for multiple offences, including "inciting a riot", after he tried to calm clashes between Buddhists and Muslims.
• Three Russian activists, jailed shortly after the peaceful Bolotnya Square protests, were accused of "participating in mass riots".
It is campaigning for four individuals victimised by the state:
• Cambodian activist Yorm Bopha was released on bail last 22 November but still faces fabricated charges relating to her housing rights activism on behalf of the Boeung Kak Lake community.
• Mexican housewife Miriam López was tortured and raped by military officers, and forced to sign a statement that she was involved in drug trafficking.
Since its inception, Write for Rights has achieved concrete results with prisoners of conscience released. This year, just days before the campaign officially launched, Yorm Bopha, a Cambodian housing rights activist, jailed on spurious charges was released on bail 22 November.
Just days after being reunited with her family and community, she told to Amnesty International: "Thank you to Amnesty International's supporters! Your campaign has been successful, as my release shows! But my case is not over yet. Please keep pushing the Cambodian government to end the case against me. And please keep supporting me, my community and others in Cambodia! We can achieve the most success when we all work together!"
And for those still in jail, the messages of support are invaluable:
"I have been covered with an avalanche of letters and postcards. Over New Year I kept reading the hundreds of letters and postcards. I can sincerely say I haven't missed out a single one of them. It was an indescribable New Year," said Ales Bialiatski, a human rights defender imprisoned in Belarus.
2 December 2013
AMNESTY INTERNATIONAL PRESS RELEASE