25 Sep 2014

[International Secretariat]
Region: PEOPLE'S REPUBLIC OF CHINA
Topic: Individual at risk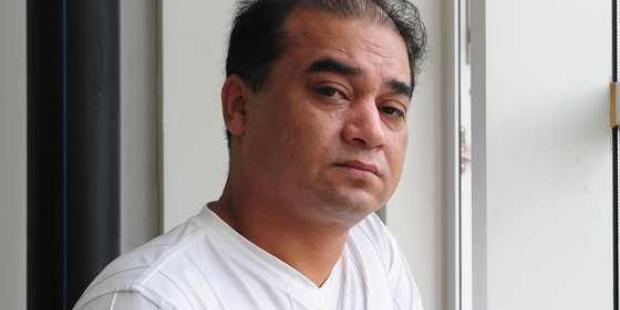 Uighur academic, Ilham Tohti pictured in June 2010(C)FREDERIC J. BROWN/AFP/Getty Images
The life sentence handed down by a Chinese court to prominent Uighur academic Ilham Tohti on charges of "separatism" is an affront to justice, Amnesty International said.
"This shameful judgement has no basis in reality. Ilham Tohti worked to peacefully build bridges between ethnic communities and for that he has been punished through politically motivated charges," said William Nee, China Researcher at Amnesty International.
"Tohti is a prisoner of conscience and the Chinese authorities must immediately and unconditionally release him."
Through his work as an academic and writer, Tohti has tried to build mutual understanding between Uighurs and Han Chinese in the Xinjiang Uighur Autonomous Region (XUAR), amid rising ethnic tensions in the region. He founded the website Uighur Online and is an outspoken critic of Beijing's policies in the XUAR.
Police arrested Tohti, along with seven Uighur students, in January this year. He has been tortured in detention, was denied food for 10 days and shackled for more than 20 days.
His trial has been marked by a series of legal shortcomings. His legal team were refused access to evidence and they were unable to meet Tohti for six months. One of Tohti's lawyers was also forced to quit the case following political pressure.
The seven Uighur students face a similar charge of "separatism", although it is unclear when their trials will take place or whether they have been allowed legal representation.
"These criminal charges make a mockery of President Xi's calls for a greater understanding and solidarity between the Uighur and Han communities. Instead of targeting peaceful activists like Tohti the Chinese authorities must end the systemic discrimination and suppression Uighurs face," said William Nee.
"It is appalling that seven young Uighurs are caught up in the authorities' desire to persecute Tohti. It is emblematic of the Chinese authorities prioritization of 'stability above all else' above justice and the rule of law."
23 September 2014
AMNESTY INTERNATIONAL PRESS RELEASE
Related Actions
Related Newses