15 Oct 2014

[International Secretariat]
Region: UNION OF MYANMAR
Topic: Individual at risk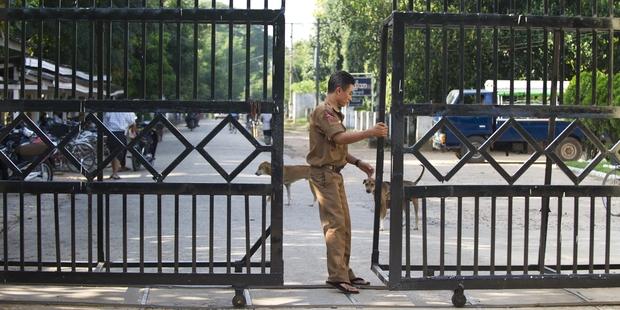 The Myanmar authorities today said that some 3,000 prisoners would be released in an amnesty, but none of the country's activists will be included.(C) AFP/Getty Images
An amnesty of thousands of prisoners in Myanmar is essentially an empty political gesture as scores of peaceful activists are believed to remain behind bars, Amnesty International said.
The Myanmar authorities today announced that some 3,000 prisoners would be released in an amnesty, but none of the country's prisoners of conscience – activists detained solely for peacefully expressing their views – will be included in the release.
"This is nothing but an empty gesture on the authorities' part. The timing, so close to the ASEAN summit in Myanmar in early November, smacks of political opportunism," said Richard Bennett, Amnesty International's Asia Pacific Director.
"Myanmar's authorities continue to rely on repressive laws to silence dissent and to target those who peacefully oppose the government. We are still receiving reports of human rights defenders, land rights activists, journalists, political activists and others being imprisoned for nothing more than expressing their opinions. As long as these detentions continue, amnesties like the one today do nothing to improve Myanmar's human rights situation."
Background
On 15 July 2013 President Thein Sein, speaking at the independent policy institute Chatham House in London, publically pledged that there would be no more prisoners of conscience in Myanmar by the end of the year. However, despite a series of presidential amnesties and pardons, prisoners of conscience remained behind bars at the end of 2013; while in 2014, new prisoners of conscience – many of them human rights defenders, journalists and land rights and environmental activists – continue to be jailed.
7 October 2014
AMNESTY INTERNATIONAL PRESS RELEASE
Related Actions
Related Newses