UNITED STATES OF AMERICA: Trump and his administration must respect human rights
UNITED STATES OF AMERICA: Trump and his administration must respect human rights
20 Jan 2017

[International Secretariat]
Region: UNITED STATES OF AMERICA
Topic: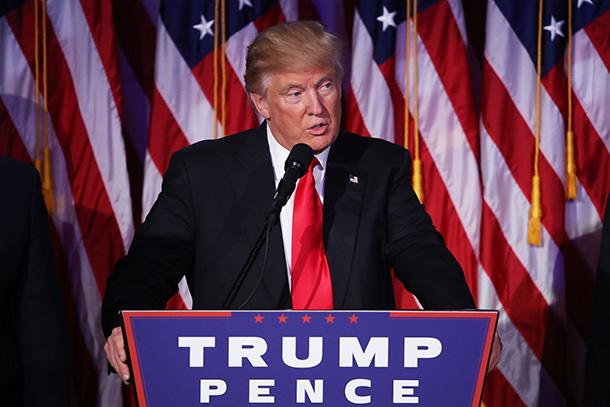 © Mark Wilson/Getty Images
As Donald Trump takes the oath of office to become the 45th President of the United States, Amnesty International is pressing him and his administration to protect human rights in the USA and abroad.
"As president, Donald Trump must abandon the hateful rhetoric that riddled his campaign and commit to protecting human rights for everyone," said Margaret Huang, executive director of Amnesty International USA.
In particular, Amnesty International is calling on Trump to protect those affected by armed conflict and crisis, and to uphold protections for human rights defenders.
"We are in the middle of a global humanitarian crisis. There are more people fleeing violence and unrest than at any time since World War II," said Huang. "The United States has long welcomed those seeking refuge; indeed it is a country that has been largely founded and built by immigrants and refugees."
"The United States must also commit to protecting and celebrating those who defend human rights at home and abroad. Attacks on peaceful protesters, prisoners of conscience, journalists, dissidents and minorities cannot be tolerated. Nobody should forfeit their safety for peacefully defending human rights or disagreeing with policies," Huang said.
Amnesty International has previously expressed concern with Trump's campaign proposals – including creating a Muslim registry and banning Muslim refugees – and rhetorical attacks on women, people of color, people with disabilities, LGBTI people, activists,
anuary 20, 2017
AMNESTY INTERNATIONAL PRESS RELEASE
Related Actions
Related Newses