27 Jul 2017

[International Secretariat]
Region: ISRAEL AND THE OCCUPIED PALESTINIAN TERRITORIES/PALESTINIAN AUTHORITY
Topic: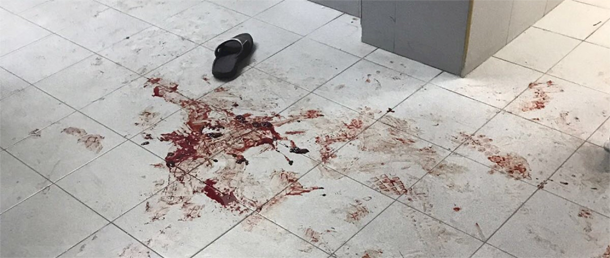 Israeli soldiers and police stormed a Palestinian hospital twice over the past week terrifying staff and patients and in some cases preventing doctors from providing emergency medical care to critically injured patients, said Amnesty International today.
The raids on al-Makassed hospital in East Jerusalem took place as tensions escalated in Jerusalem and across the West Bank in recent days following an Israeli government decision to place metal detectors and search worshipers at the entrance of Al-Aqsa mosque after two Israeli policemen were killed at the site on 14 July. At least four Palestinian civilians have been killed and more than 1,090 injured by Israeli police and military forces over the past 10 days in the widespread Palestinian protests against the decision and ensuing clashes.
"There can be no justification for preventing medical workers from caring for a critically wounded patient." said Magdalena Mughrabi, Deputy Director for the Middle East and North Africa at Amnesty International.
Eyewitnesses at al-Makassed hospital described scenes of "absolute mayhem" as armed Israeli soldiers and police stormed the premises on 17 and 21 July apparently in pursuit of critically injured patients.
Dr Rafiq Husseini, head of al-Makassed Hospital, told Amnesty International that between 20 and 30 heavily armed border guard soldiers and police raided the hospital late in the evening of 17 July.
"They acted without any legal basis, entering the hospital with machine guns and stun grenades and terrorizing the staff and other patients," he said.
Dr Bassam Abu Libdeh, al-Makassed Medical Director, said that since the protests and subsequent clashes broke out, the hospital had received a stream of patients suffering from tear gas inhalation, beatings or who had been injured by rubber bullets. He described how on 17 July soldiers had chased a 19-year-old young man, who had been shot in the thigh wounding an artery and was bleeding severely, through the hospital.
"They had long weapons and stun grenades and aggressively pushed and shoved through. They chased the injured youth, who'd been brought into the operating room, when a few of us doctors intervened to stop them… Others then began to roam the hospital and to harass anyone they found, staff, nurses, doctors, patients."
Speaking about the second raid, the hospital's head of reception, Talal al-Sayed described how, around 200 heavily armed soldiers surrounded the hospital and entered forcefully, arresting people in their path and using tear gas. They were pursuing a young man with a major chest wound in critical condition and followed him all the way to the operating theatre.
He described how soldiers shoved and hit a doctor who was trying to care for the injured young man in the operating room. The young man, Mohammad Abu Ghannam, died of his wounds during the scuffle.
Many of the protests in Jerusalem's Old City began peacefully, involving collective prayers in the streets outside the al-Aqsa compound, but descended into violence when Israeli forces attempted to disperse the protests using tear gas and rubber bullets. Protesters responded by throwing water bottles and more than 1,000 Palestinians were injured.
Reports of use of excessive force and tit for tat violence between Israelis and Palestinians raise concern of further escalation of unlawful killings. Three Israeli civilians were stabbed to death by a Palestinian attacker at an Israeli settlement in the occupied West Bank on 21 July.
"Attacks on civilians can never be justified. However, justice for such attacks cannot be achieved through collective punishment of the Palestinian civilian population," said Magdalena Mughrabi.
"As the occupying power, Israel has a responsibility to protect Palestinian civilians and must respect their right to peacefully protest. They must ensure that their forces limit their use of force in accordance with international law."
AMNESTY INTERNATIONAL PRESS RELEASE
25 July 2017
Related Actions
Related Newses