24 May 2018

[International Secretariat]
Region: PEOPLE'S REPUBLIC OF CHINA
Topic: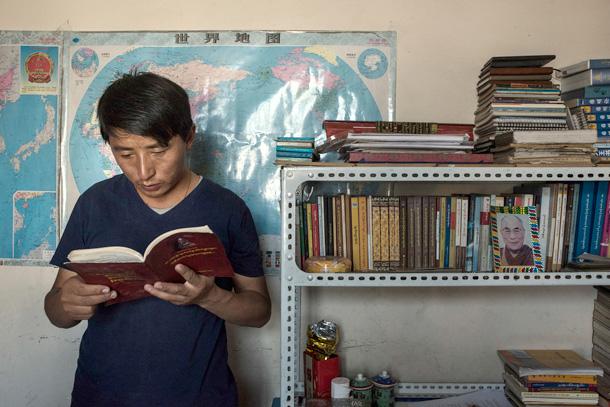 Tashi Wangchuk
The five-year prison sentence against Tibetan language education activist Tashi Wangchuk for "inciting separatism" highlights the Chinese authorities' unyielding assault on Tibetans who peacefully defend their cultural rights, Amnesty International said.
Tashi was sentenced on Tuesday morning at Yushu Tibetan Autonomous Prefecture in Qinghai province, northwest China. According to his lawyer, the main evidence presented against Tashi at his trial in January 2018 was a short video documentary produced by The New York Times in 2015, which documented Tashi's campaign for Tibetan language education in schools.
"Today's verdict against Tashi Wangchuk is a gross injustice. He is being cruelly punished for peacefully drawing attention to the systematic erosion of Tibetan culture. To brand peaceful activism for Tibetan language as 'inciting separatism' is beyond absurd," said Joshua Rosenzweig, East Asia Research Director at Amnesty International.
"Tashi's treatment exposes the ruthless lengths to which the Chinese authorities will go to silence those who ask the government to stop cultural assimilation. Tashi must be immediately and unconditionally released."
Tashi Wangchuk has already spent more than two years in detention, with no access to his family. Before his arrest, he voiced concerns that many Tibetan children are unable to use their native language fluently and that this was contributing to the gradual extinction of Tibetan culture.
"A Tibetan's Journey for Justice", produced by The New York Times, told the story of Tashi's trip to Beijing to seek legal assistance in filing a lawsuit against local officials over the lack of Tibetan language education in schools. Prosecutors used the footage as evidence that he had deliberately incited "separatism" by attempting to discredit the Chinese government's international image and its policies toward ethnic minorities.
"The documentary underscores that Tashi Wangchuk was merely trying to express his opinions about education policy through entirely legitimate means. Turning this against him highlights the extreme discrimination and restrictions of freedom of expression that Tibetans face in China today," said Joshua Rosenzweig.
"Tashi Wangchuk is a human rights defender and prisoner of conscience who used the media and China's own legal system in his struggle to preserve Tibetan language, culture and identity."
In August, China's record on racial discrimination will come under review by a panel of independent experts at the UN.
AMNESTY INTERNATIONAL PRESS RELEASE
22 May 2018
Related Actions
Related Newses