2 Nov 2012

[International Secretariat]
Region: SYRIAN ARAB REPUBLIC
Topic: Year of Rebellion Human rights in the Middle East and North Africa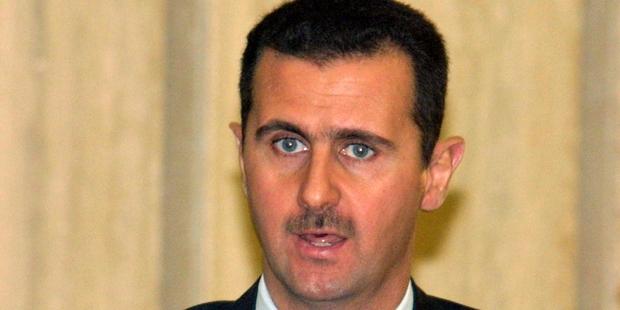 Syria's President Bashar al-Assad has announced a prisoner amnesty before Eid al-Adha.(C)AP
All peaceful activists and other prisoners of conscience detained in Syria must be set free, Amnesty International said today after a mass amnesty was granted ahead of the Eid al-Adha religious festival.
On Tuesday, President Bashar al-Assad announced a general amnesty, reducing or eliminating prison terms for most crimes.
But as the amnesty did not cover anyone who had not yet been charged, it excluded many people currently held merely for exercising their basic rights such as freedom of expression and peaceful assembly, or for providing medical treatment or humanitarian assistance. It also excluded anyone who had been charged or convicted under the Anti-Terrorism Law of 2 July, which has in some cases has been used to imprison peaceful activists.
"This is the sixth amnesty decree to be issued since last year. Yet hundreds of peaceful activists, aid workers, lawyers, doctors and journalists will again be excluded -ironically in part because in many cases they are being held for prolonged periods without charge," said Philip Luther, Director of the Middle East and North Africa Programme at Amnesty International.
"The Syrian authorities must free all prisoners of conscience immediately and unconditionally. All others should be charged with a recognizable criminal offence and tried in accordance with international fair trial standards, or released.
"The Syrian government should also grant immediate and unfettered access to the UN Commission of Inquiry on Syria and other independent international monitors to the country, including to all places of detention."
Thousands of Syrians -men, women and children -have been arbitrarily detained since the beginning of anti-government protests last year and, in many documented cases, tortured or otherwise ill-treated. Some have been subjected to enforced disappearance.
Syrian security forces have conducted a widespread and systematic campaign of torture of detainees across the country. Former detainees, among them defectors, have reported torture, including sexual abuse. Violations include rape, electric shocks to the genitalia and other parts of the body, beatings with batons and cables -notably to sensitive body areas -burning and forced nudity.
Some members of the Syrian opposition, including the Free Syrian Army and others, have also subjected captured members or suspected supporters of the Syrian government's security forces and shabiha to torture and other ill-treatment, albeit on a much smaller scale to that of the abuses committed by government forces.
In addition to granting the latest amnesty, the Syrian government has agreed to observe a UN-proposed ceasefire during the Eid al-Adha festival.
"If a pause in hostilities is indeed observed, it should give all parties to the conflict pause to reflect on the humanitarian threat posed by the fighting," said Luther.
"All sides must agree to commit to the principles of international humanitarian law to minimize civilian suffering in the conflict."
25 October 2012
AMNESTY INTERNATIONAL PRESS RELEASE
Related Actions
Related Newses