27 Dec 2012

[International Secretariat]
Region: ARGENTINE REPUBLIC
Topic: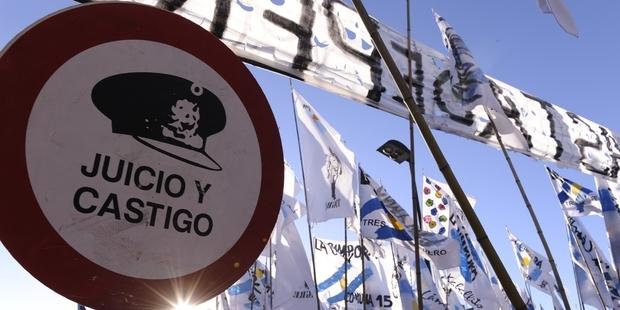 A former Argentine minister and 22 former military officials have been found guilty of the kidnapping, murder and torture of social activists(C)ALEJANDRO PAGNI/AFP/Getty Images
The first sentence against a civilian for human rights abuses committed during Argentina's military rule is another historic step towards justice, said Amnesty International today.
Former minister Jaime Smart and 22 former military officials were yesterday found guilty for their involvement in the kidnapping, murder and torture of social activists at six illegal detention centres in Buenos Aires.

Smart, who was Minister of Interior of the state of Buenos Aires between 1976 and 1979, was sentenced to life in prison.

"Yesterday's convictions are yet another sign that Argentina is dealing with it's tragic past and bringing truth and justice to society," said MarielaBelski, Executive Director at Amnesty International Argentina.

"The challenge that remains is that all those who were involved or participated in the killing, torture and disappearance of thousands of people during Argentina's military rule, including civilians, are brought to justice.

In their ruling, the Tribunal also requested that the sexual abuses perpetrated by officials is considered torture and that the police stations that functioned as secret detention centers be turned into sites of memory.

During Argentina's military rule, between 1976 and1983, the security forces abducted around 30,000 people, many of whom are still unaccounted for.

Widespread and systematic human rights violations were committed, including torture and extrajudicial executions on a grand scale.

A number of high level officials, including former military Presidents Jorge Videla and Reynaldo Bignone, have been convicted for their responsibility in the crimes.
AMNESTY INTERNATIONAL PRESS RELEASE
20 December 2012
Related Actions
Related Newses