8 Aug 2014

[International Secretariat]
Region: GUATEMALA
Topic: Women's Rights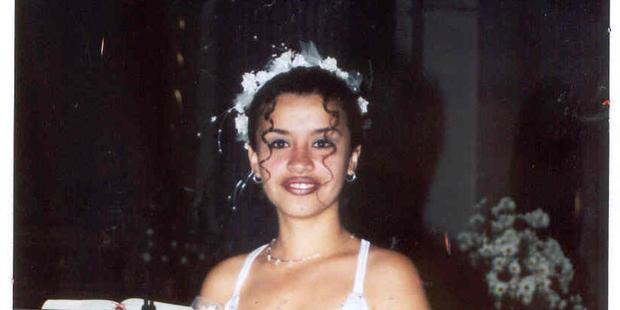 María Isabel Veliz Franco, 15, was sexually assaulted, tortured and brutally murdered in Guatemala in 2001.(C)Private
American Court of Human Rights' ruling that Guatemalan authorities failed to investigate the tragic murder of a teenage girl sends a strong message to governments around the world that failure to address violence against women will not be tolerated.
The case was brought by the mother of María Isabel Veliz Franco, a 15-year-old girl who had been sexually assaulted, tortured and brutally murdered in Guatemala in 2001. On Monday 28 July, the court found that not only had Guatemalan authorities failed to properly investigate the murder, but that they had failed to address and resolve the ingrained culture of violence and discrimination against women that permeates Guatemalan society, which led to a flawed investigation.
This is a hugely important moment marking the legal responsibility of a government to create and maintain an environment where women and girls are protected from violence and where there is accountability when violations occur.
"The lessons of this case will only be learnt once the deaths of all women and girls murdered in Guatemala are taken seriously, and concrete steps are taken to prevent violence against women and create a safe and respectful society for all."
María Isabel Veliz Franco was kidnapped in Guatemala City. Days later her body was found. She had been raped, bound with barbed wire on her hands and feet, stabbed, strangled and put in a bag. Her face was disfigured from being punched, her body was punctured with small holes and her nails were bent back.
Sadly, the brutal physical and sexual violence inflicted on María Isabel is a characteristic common to many of the hundreds of killings of women and girls in Guatemala.
Her mother has fought long and hard to get authorities to investigate her daughter's death and has subsequently faced death threats and harassment by unknown individuals.
Amnesty International has campaigned and called for action on this case.
The Guatemalan authorities' investigations into her daughter's murder were delayed so many times that Rosa Elvira took her case to the Inter-American Commission on Human Rights in 2004 and finally to the Inter-American Court.
The Inter-American Court noted attempts by the Guatemalan authorities to address this atmosphere of violence, but also noted that the country has a high rate of impunity for such crimes, and that the "majority of violent acts that lead to the deaths of women remain unpunished".
Amnesty International is calling on the Guatemalan government to heed and completely implement the Inter-American Court of Human Rights ruling.
Women and girls like María Isabel must never again have to face the trauma, deaths and injustices created by a society that allows such violence against women.
30 July 2014
AMNESTY INTERNATIONAL PRESS RELEASE
Related Actions
Related Newses