15 Jan 2020

[International Secretariat]
Region: BOLIVARIAN REPUBLIC OF VENEZUELA
Topic: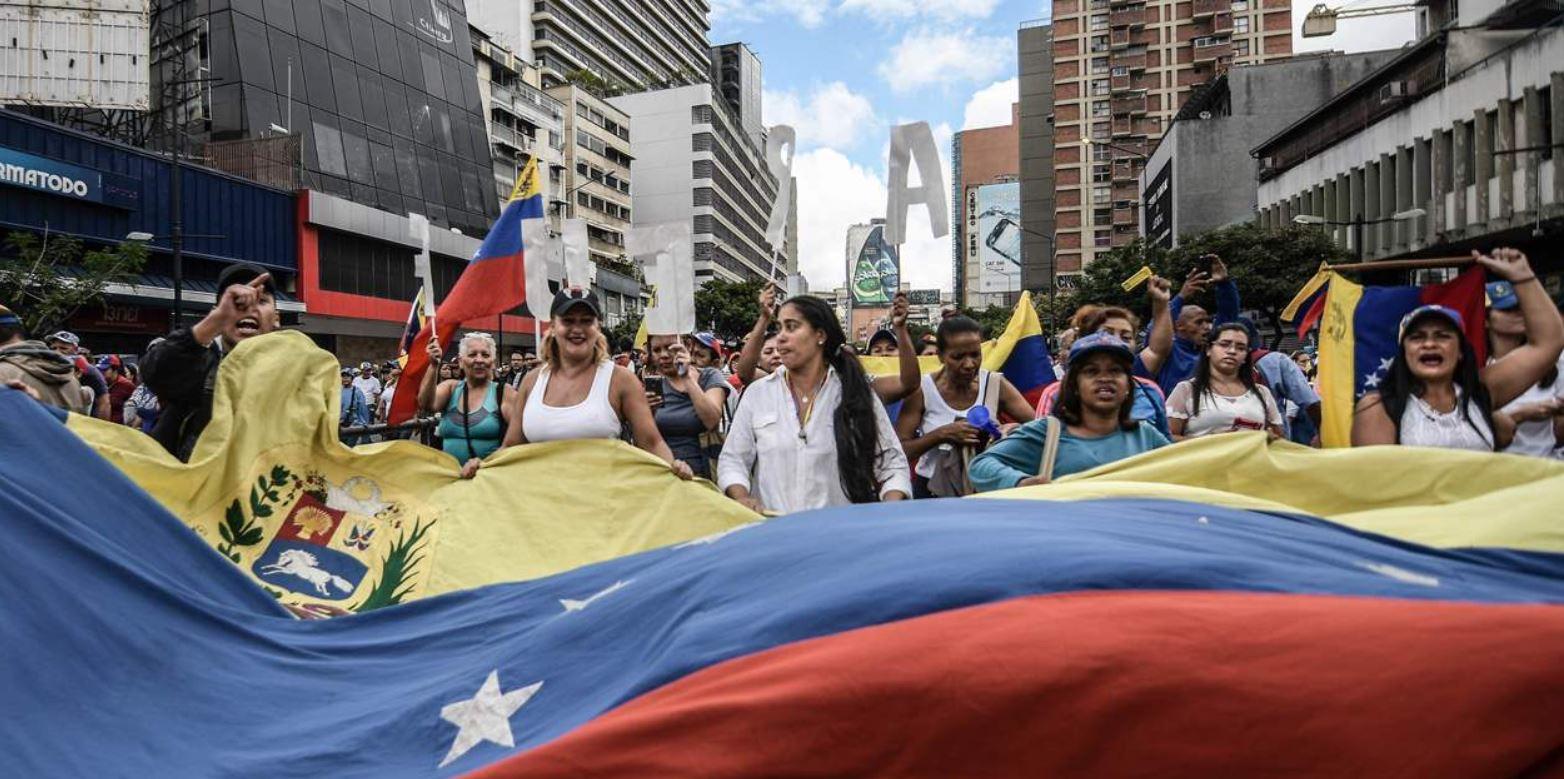 © Roman Camacho/SOPA/LightRocket/Getty
The multiple acts of harassment and threats against opposition legislators in Venezuela's National Assembly are part of the policy of repression that the Nicolás Maduro government has maintained against any form of political dissent in recent years, said Amnesty International today.
"The authorities under Nicolás Maduro have made repeated and sustained attempts to dismantle any form of political dissent in the country, committing serious human rights violations including the use of torture, enforced disappearances and arbitrary detention," said Erika Guevara-Rosas, Americas director at Amnesty International.
The organization has learned of what could amount to the forced disappearance of the congressmen Gilber Caro and Victor Ugas, who were arrested by alleged state agents on 20 December 2019. Although both were brought before a judge, the authorities have denied their families any information about where they are being held.
Furthermore, the campaigns of stigmatization and threats against members of the opposition, such as the attacks against the congresswoman Delsa Solórzano, add to the many examples of the persistent harassment and intimidation of opposition legislators and workers of the National Assembly who have been arbitrarily detained. In recent years, dozens of opposition members have been forced to flee the country and seek asylum due to the threats they have received from the Maduro government.
"Amnesty International will continue to be vigilant in the face of this new political crisis around the National Assembly and the risk of more arbitrary arrests or other aggressions, which may include attacks on legislators and journalists, stigmatization campaigns, restrictions on freedom of movement, threats of physical violence, torture, arbitrary arrests and illegal searches," said Erika-Guevara Rosas.
"The UN Fact-Finding Mission charged with investigating those responsible for crimes under international law and other serious human rights violations occurring in Venezuela must pay attention to this new wave of repression. The Venezuelan authorities must remember that these human rights violations may constitute crimes under international law that will not go unpunished."
Additional information:
In last year's report, Hunger for Justice: Crimes against Humanity in Venezuela, Amnesty International concluded that the selective extrajudicial executions, arbitrary detentions, and deaths and injuries caused by the excessive use of force by Nicolás Maduro's government as part of a systematic and widespread policy of repression since at least 2017 may constitute crimes against humanity.
7 January 2020
AMNESTY INTERNATIONAL PRESS RELEASE
Related Actions
Related Newses