4 Sep 2014

[International Secretariat]
Region: DOMINICAN REPUBLIC
Topic: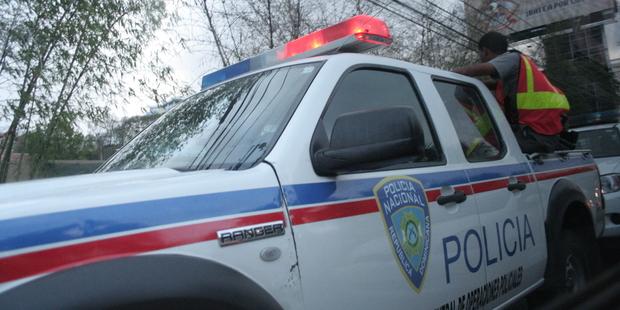 More than 700 people were killed by the police between 2011 and 2013, according to figures gathered by the Office of the Prosecutor General.(C)Amnesty International.
The number of killings perpetrated by the police is on the rise again in the Dominican Republic whilst legislation intended to fix the problem stalls and stagnates in Congress, said Amnesty International today.
The past six months have reportedly seen the number of people killed by the police rise by 13% compared with the year before, with 87 people dead between January and June this year.
Crime in the Dominican Republic is rife and public security is a major concern for the population. However, evidence shows that far from helping to tackle the problem, hard-line policing methods are contributing to escalating violence and crime.
News of the increase in police killings comes as President Danilo Medina celebrates the mid-point of his presidential term. Police reform was a key component of the President's election manifesto, but two years into his presidency the reform has yet to start while allegations of unlawful killings and torture by the police continue to be rife.
Amongst those killed this year was Walder Sánchez. Although the official police line was that he died in a shoot-out on 30 May, witness testimony suggests Walder Sánchez was deliberately shot several times while unarmed. He was apparently in his bedroom with his pregnant girlfriend and begged the police not to shoot. An investigation into the incident has now been opened by the Attorney of Santo Domingo Province.
As well as allegations of unlawful killings, Amnesty International has also received numerous complaints of torture and ill-treatment at the hands of the police.
While some of the cases documented by Amnesty International are being investigated, others are merely covered up. There are numerous cases of police impunity on which Amnesty International has been campaigning for years.
Legislation to reform the police has been waiting to be passed by Congress since May 2013. The failure to prioritize the bill and interests opposing reform have prevented the bill's progress.
"Without the adoption of legislation aligned with human rights principles, it is very unlikely that we will ever see the national police working effectively to respect human rights," said Erika Guevara.
"There is no time to waste. President Medina still has the opportunity to fulfil his campaign promise to "do what has never been done", namely to give the country the police force that it deserves."
Amnesty International is now calling on the Dominican Republic to push these reforms through in order to overhaul the National Police force and to investigate and prosecute all those responsible for unlawful killings, torture, and other human rights violations.
15 August 2014
Amnesty International PRESS RELEASE
Related Actions
Related Newses